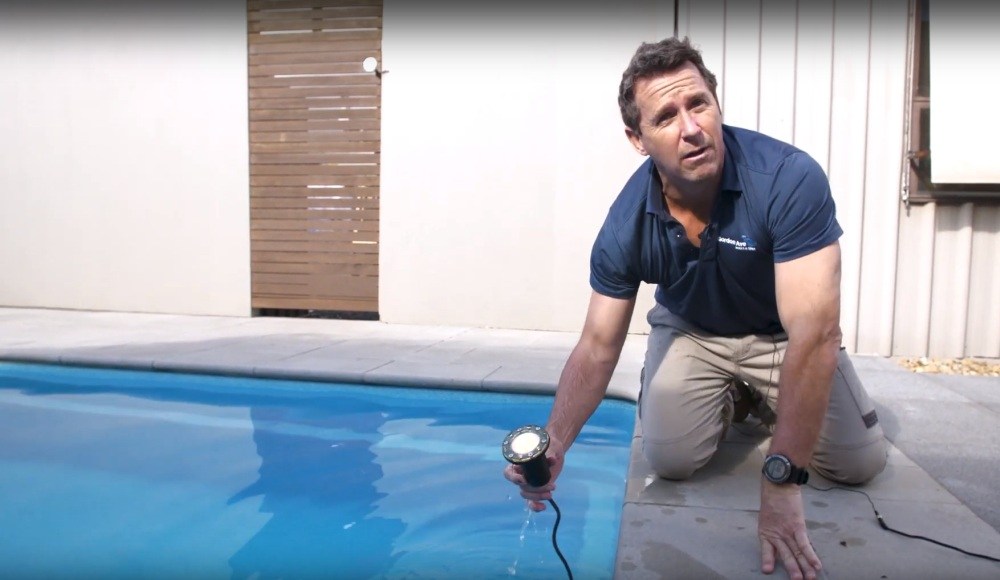 All about pool lights
Let's talk about lighting. Lighting is something that I would say 99% of people would put in their pool. What sort of lights do we put in there? How many lights do we need? Well, we would say about two lights for up to an eight-meter pool. But we will talk to you about the lighting zones in your pool. We will actually install the lights on the day that the shell goes in, so we'll actually have a conversation with where you might want to put those lights. Different lights. We can just have basic light blue, white LED lights, or a multi-colored light, which majority of people would put in.
How do lights work
How do we turn those on? Well, we can have a switch where you actually turn the lights on and off within your house. And every time you touch that switch, every second, that'll actually change the color sequence of those lights. Or, we can put what we call a Viron Connect 10, which we can actually work that from inside the house via a touch panel. So we can choose the color lighting zones that we want on, and we can actually put timers on there, so every night it can come on from 8:00 PM and 10:00 PM, and shut itself off.
Lights replacement
What happens if something ever goes wrong with the light? Well, very easy to replace. I'm going to show you how it's all done here. So our light's failed and we need to replace it. We can actually screw the light out, and the complete light comes out of the water where we can do all the repairs. And then basically, once we've got it all fixed up, it then goes back into the pool.
LIKE THE ADVICE?
Consider other videos future pool owners found helpful