PLUNGE & RELAX POOL SHAPE
Who said you can't fit a fibreglass pool in a small space?
Designed with modest backyards and townhouses in mind. This range offers you big ideas for petite spots – clever options to add value and style features to your home, no matter how limited your space. Cool off, show off, have fun. At night, flick on the underwater lights and it's like being in an exotic, far-off villa.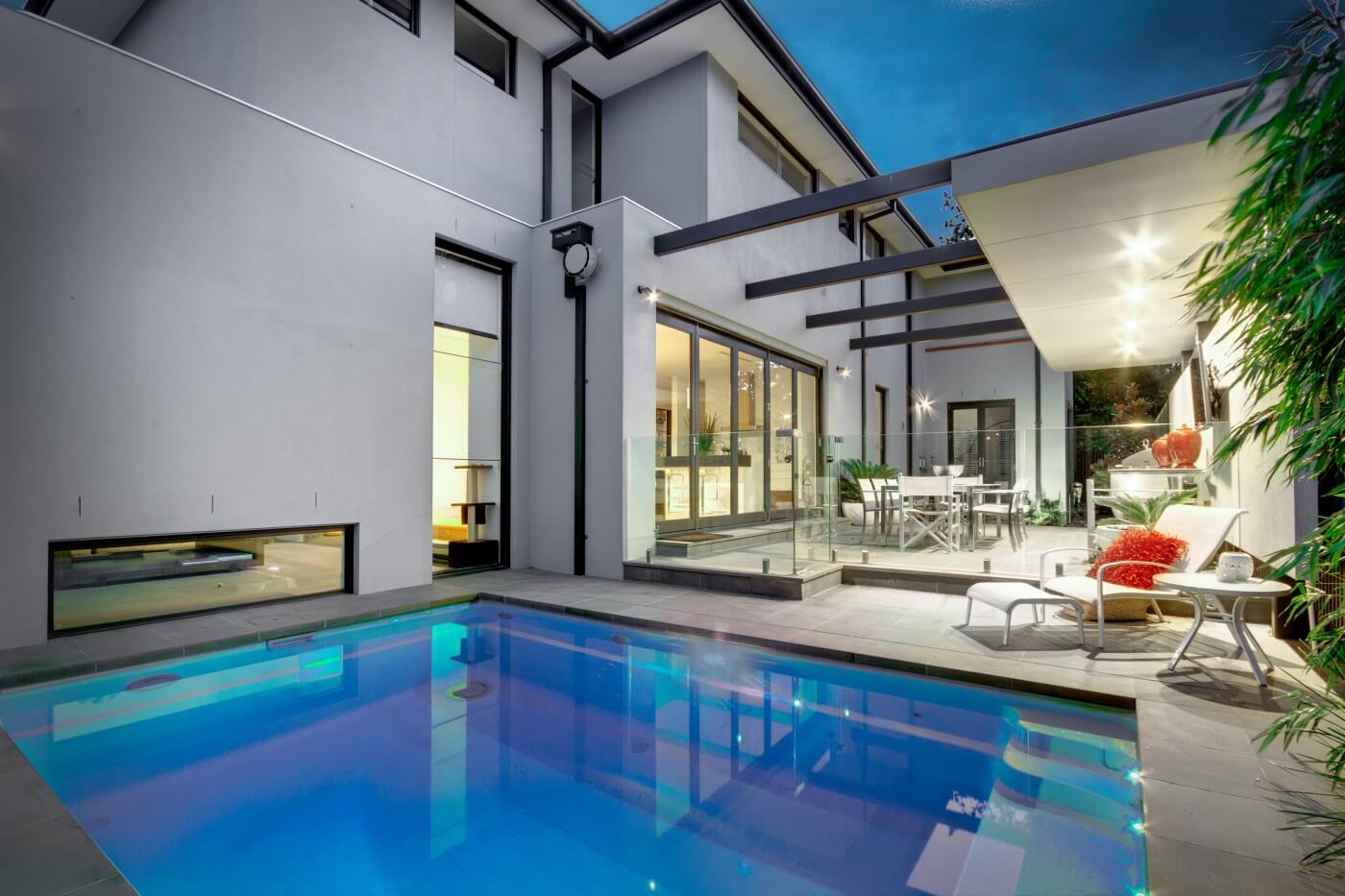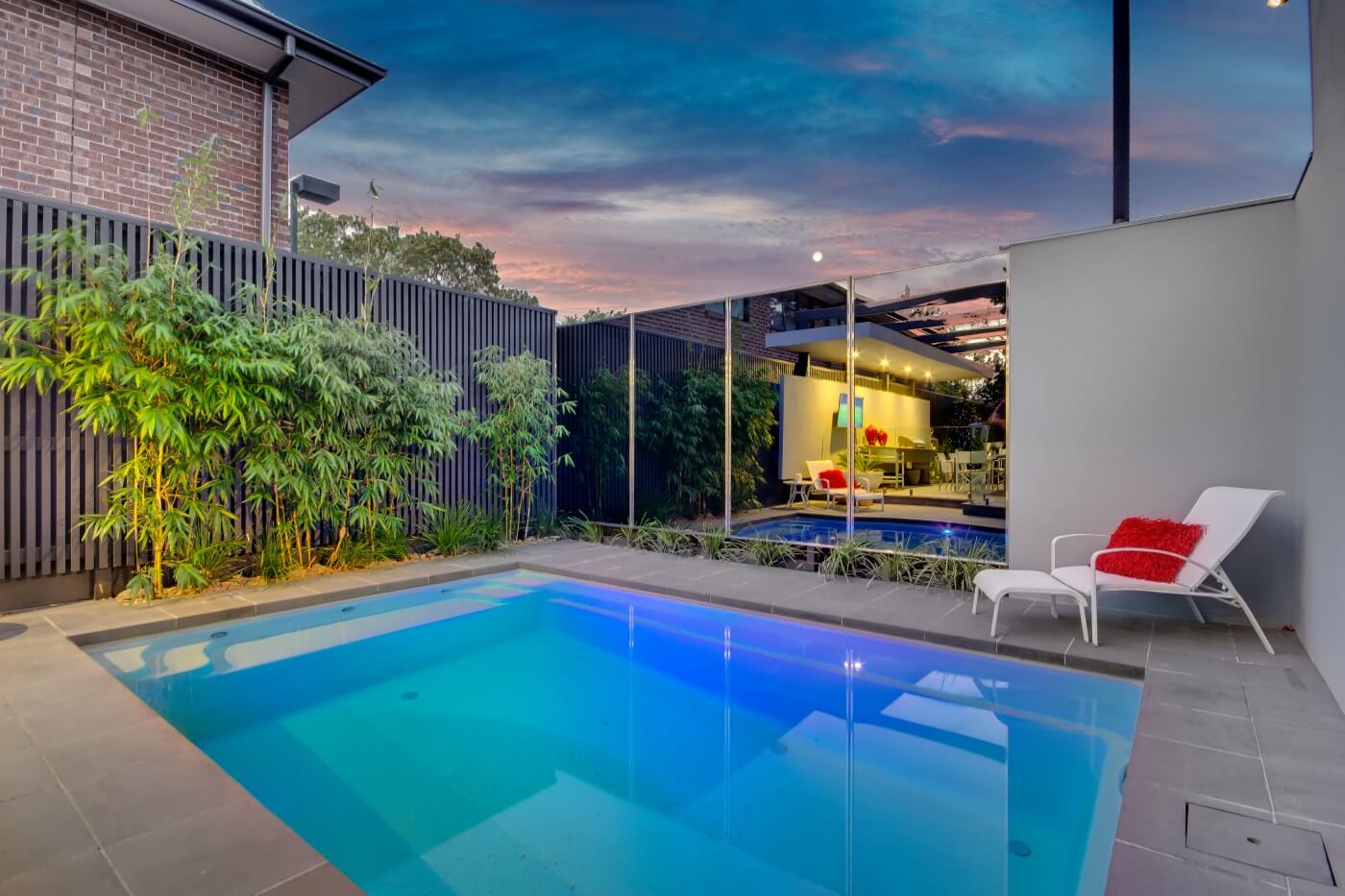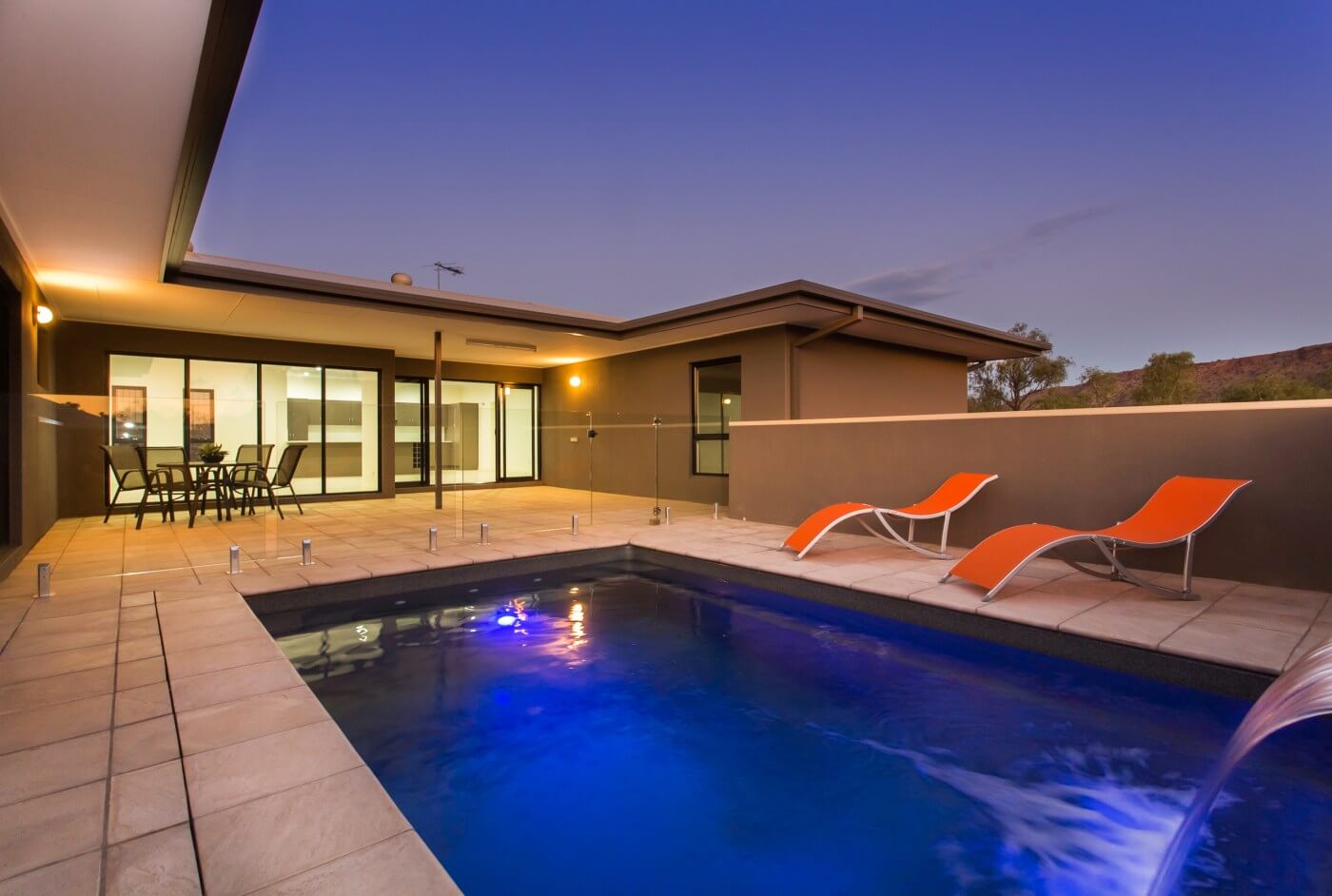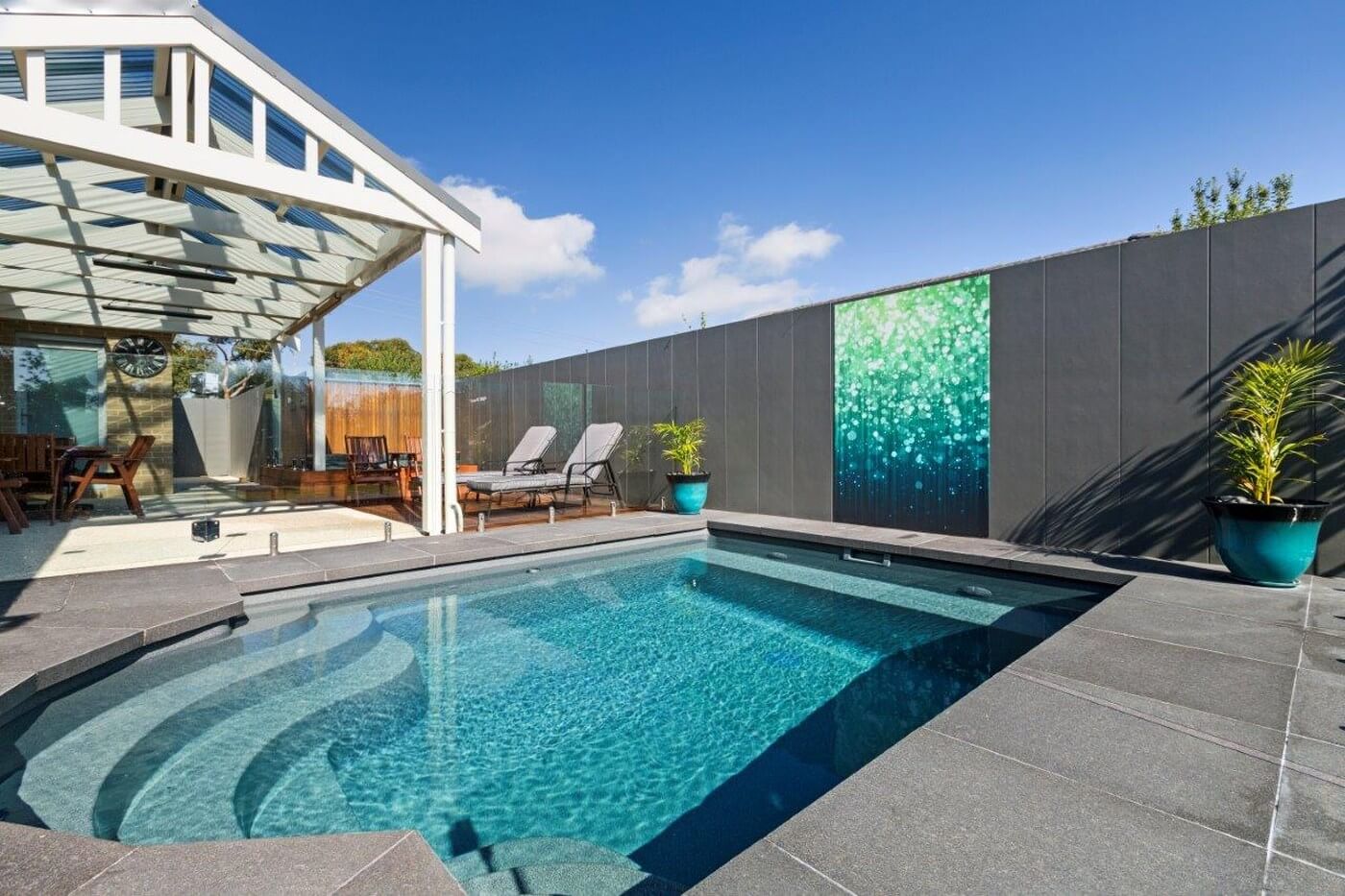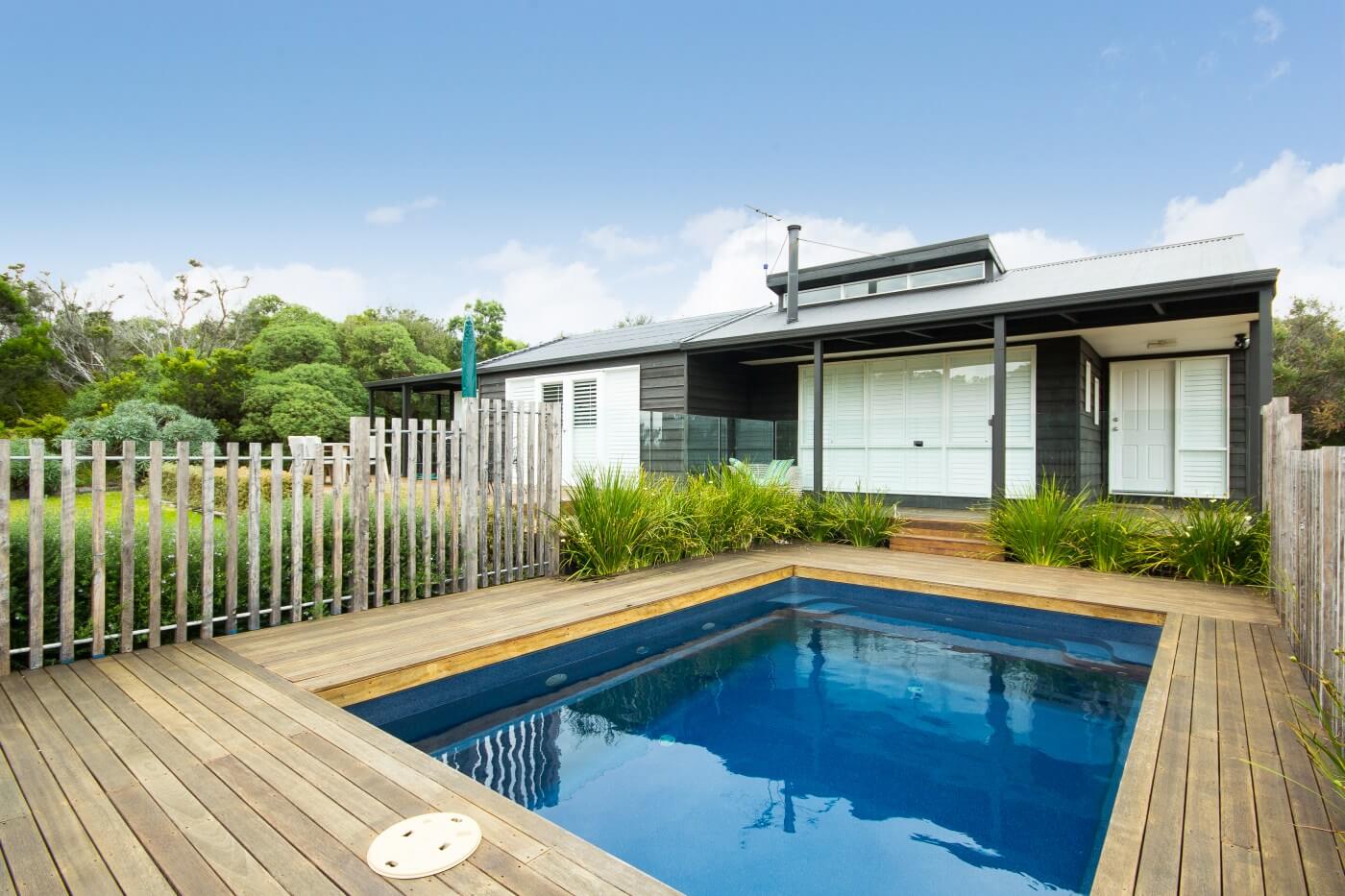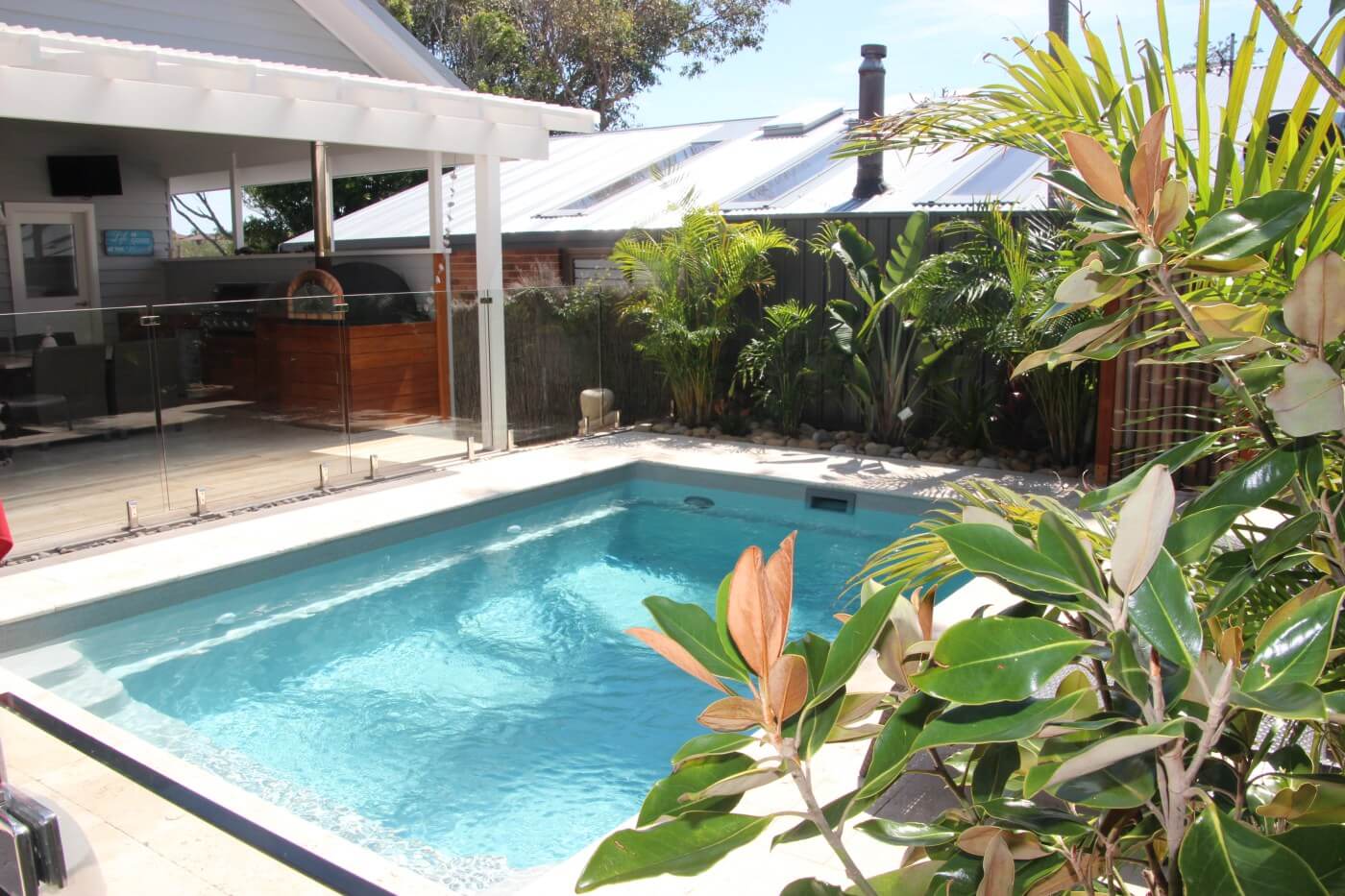 VARIETY OF SIZES
A variety of different sizes of our plunge pools
| MODEL | LENGTH | WIDTH | SHALLOW END | DEEP END |
| --- | --- | --- | --- | --- |
| Plunge 6.2 | 6.2m | 3.4m | 1.42m | 1.7m |
| Plunge 5.0 | 5.0m | 3.39m | 1.42m | 1.65m |
| Plunge 3.8 | 3.87m | 2.13m | 1.2m | 1.2m |
| Plunge 2.8 | 2.85m | 2.1m | 1.2m | 1.2m |
| Relax 6.3 | 6.3m | 2.33m | 1.36m | 1.36m |
| Relax 5.2 | 5.24m | 2.28m | 1.36m | 1.36m |
| Relax 4.0 | 4.0m | 2.28m | 1.36m | 1.36m |
AMAZING 3D POOL COLOURS
The Bi-luminite ceramic colour difference
Bi-luminite™ technology allows Compass Pools to provide a 10 year comprehensive cosmetic warranty*. All Bi-luminite™ ceramic pools are protected with ArmourShield (an extra layer of vinyl ester resin), so that your pool maintains its stunning good looks for longer, and to protect it from the effects of long-term immersion in water. But if you're looking to make some savings, then we also have the Vivid colour series that is still exclusive to Compass Pools, with our large colour chip technology creating amazing water colours.
*Conditions apply. Refer to the Compass Pools Australia manufacturer's warranty for full details
Hover over a colour sample below to see the pools colour 
Colour disclaimer: While every effort is made to represent our pool colours accurately, the pool shell colour and water colour samples on this website are a guide only. For accurate colour information, click here to contact your local Compass Pools dealer.
FEATURES OF PLUNGE POOLS
Our plunge pools are versatile and have all the features of their bigger siblings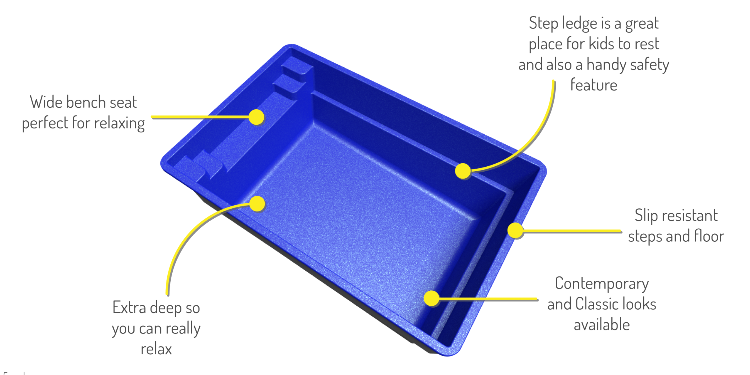 PLUNGE AND RELAX POOLS INSTALLATIONS
Assorted installations of this swimming pool shape
GET A QUOTE TODAY!
Let us prepare a quote for your new fibreglass pool.
Get in touch now!
Please help us by filling in the information about you and the pool installation site. Please use the comments box to provide any relevant details or ask us a question.
Have any questions? Contact us!